No one saw me for days outside of Tumblr, AG Collectors, and IMs. But. I'm here.

I keep not working on my book. It's frustrating. I might reset and try just to as many words in a month as possible. Make a deadline.

But I have done AG Blogging (I just put up part 1 of why I'm an Outsider to the two largest AG boards) and I'm participating in a throwdown writing style thread on SA. So there's writing, but not on my book. But participating in the Thunderdome has gotten me at least one short I'd like to expand beyond the initial And I haven't been the bottom of the pile. The weekly task will be a drive to write on and on. My first story was good--really good for a plot idea, and needs more details--but I threw the second together just to not end up on the bitch list. This week, though, I'll give my best.

*~*~*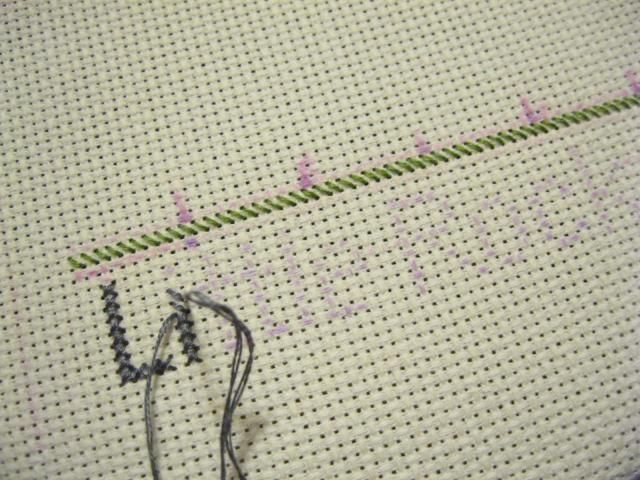 [image: Close up of cross stitching; green "grass" and the letters "Li" of "Little Rock Central" on off white 14 count aida cloth.]
Five years ago I went to Little Rock for a family reunion. My mom and sisters and I also went by the Little Rock Central High School Clinton Presidential Library. (Did a whole album with Addy about Central High--I still need to upload and redo many of my super old ones.) I picked up a cross stitch of Little Rock Central High School at the time and I'm just now starting it. It'll be one of the hardest things I've worked on.

*~*~*




[image: The heading of an article on Dolldiaries.com: "4 Dolls 1 Outfit – Adora Friends Meet Outfit/March 11, 2014 By Char"]
uh doll diaries you might want to think about the wording of your titles I'm just saying

*~*~*

I like Wicked. At least the songs. If it ever tours through Seattle again I'd like to see it--hey, it comes through in 2015! I can do that. This year I want to go see The Lion King. I like musicals. I wish more would be recorded as movies; not all of us can get to the live theatre, and I like live theatre.

--Neth

x-posted from my Dreamwidth; comment at either site for maximum attention paid to you.